Popular Brands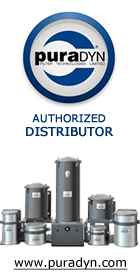 MP7906 MURPHY TOTAL MP SERIES SPEED SENSOR (20700161)
Availability:
Typically ships same day
Shipping:
Calculated at checkout
---
Additional Information / Comments
MP7906 MURPHY TOTAL MP SERIES SPEED SENSOR (MAGNETIC PICKUP) (20700161), 3 IN. (76 MM) TOTAL LENGTH
A magnetic pickup is an AC generator. It is normally installed into the flywheel housing of an internal combustion engine, so that the starter ring gear acts upon it to generate a voltage pulse each time a gear tooth passes the end of the sensor.
Housing Material

:

MP3298: Type 300 Stainless Steel.

Locknut: Type 300 Stainless Steel.

MP7905 and MP7906: Type 6061 Aluminum/Anodize Class 1.

Locknut: Steel Nickel Plated.

Output Leads (all models): Two insulated leads, 20AWG, STR/TEF

insulated per MIL-W-16878D Type E, 1 White and 1 Black.

Output Voltage (all models): 200 V.P.P. TYP. (tested at 1000 I.P.S.

20 Pitch gear, 0.005 Gap., and 100K OHM Load).

Coil Resistance:

MP3298: 975 Ohms TYP.
MP7905 and MP7906: 2500 Ohms TYP.

Potting (all models): Internal portion of pickup is filled with epoxy resin,

making the magnetic pickup oil and moist resistant.

Temperature (all models): -65° to +225°F (-54 ° to 107°C).
Coil Induct.:

MP3298: 800 mH max, @ 1K Hz.
MP3298: 400 mH TYP. @ 1K Hz.
---