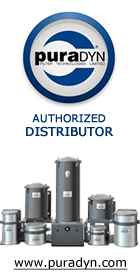 311671 RADIATOR ASSY. (3118864, 8927123, 8927124)
$1,104.62
(You save

$1,768.41

)
Availability:
Available quantities typically ship same day. Additional quantities available. Due to the nature of this product, it ships via Motor Freight. Please contact us if this is an issue or to make other arrangements.
Shipping:
$194.11 (Fixed shipping cost)
---
Additional Information / Comments
RADIATOR ASSY. REPLACES 3118864, 8927123. SEE ALSO 424727 FOR COMPLETE ASSY.
POPULAR TO 371, 471 AND 671 INDUSTRIAL ENGINES. 1.75 IN OD UPPER, 2.00 IN OD LOWER, 2.13 IN ID FILLER, 7 PSI CAP.
IMAGED PRODUCT HAS PLASTIC IN CONNECTIONS TO PREVENT ENTRY OF FOREIGN MATERIAL.
CAN BE USED TO REPLACE OBSOLETE 8927124.
---