Popular Brands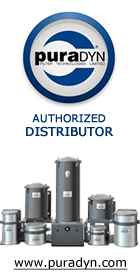 KIF2554/33 IN-FRAME OVERHAUL KIT FOR DETROIT DIESEL SERIES 60 12.7 ENGINES
Availability:
Typically ships within 24 hours. Free Shipping is available for standard shipments to Commercial Locations in the Contiguous U.S. This product is Engine Serial Number Specific, to be validated using your information from the area provided...
---
Additional Information / Comments
IN-FRAME OVERHAUL KIT FOR DETROIT DIESEL SERIES 60 12.7 ENGINES
INCLUDES CYL KITS(16.5:1 CR), STD. MAIN & ROD BEARINGS, STD. THRUST, CAM BEARINGS, INJECTOR O-RINGS, HEAD GASKET SET, HEAD BOLTS, VALVE COVER GASKET(GREY) & PAN GASKET(GREY). NOTE: BLACK VALVE COVER OR PAN GASKET WILL BE SUBSTITUTED ON REQUEST.
---